Air Brake Test Station
"A workbench tester for all your components"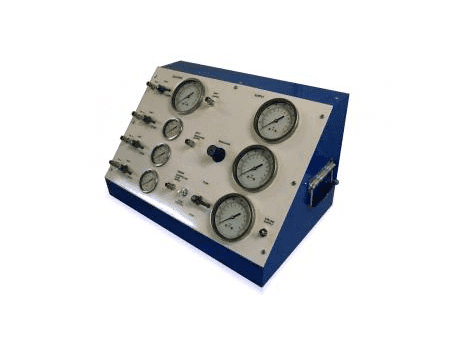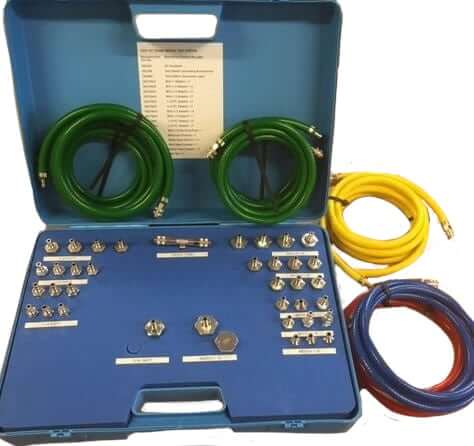 The Air Brake Test Station is a specialist unit designed to test individual components on the bench in a garage as well as a workshop. Furthermore, before fitting failed or serviced components back onto the vehicle, they can be fully tested.
The Test Station is supplied with a complete set of hoses coupled with metric and imperial adaptors. Also, comprehensive test manual for ease of operation.
The kit contains:
Supply-side:
3 x input couplings.
3 x 0—160 PSI/BAR pressure gauges.
Flow valve, regulator together with an on-off valve.
Delivered side:
4 x on/off valves.
4 x reservoirs.
Installation, in addition to clear operating instructions, included.
4 x 160 PSI/BAR pressure gauges.
Benefits:
Off vehicle testing of components.
Accurate measurement.
Servicing of parts, which at the same time, is environmentally friendly.
Quote available on request.
Email info@oakrange.co.uk or call us on 01709 542334.
Purchase Oakrange Test Equipment