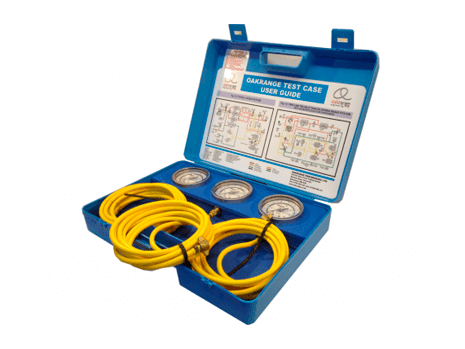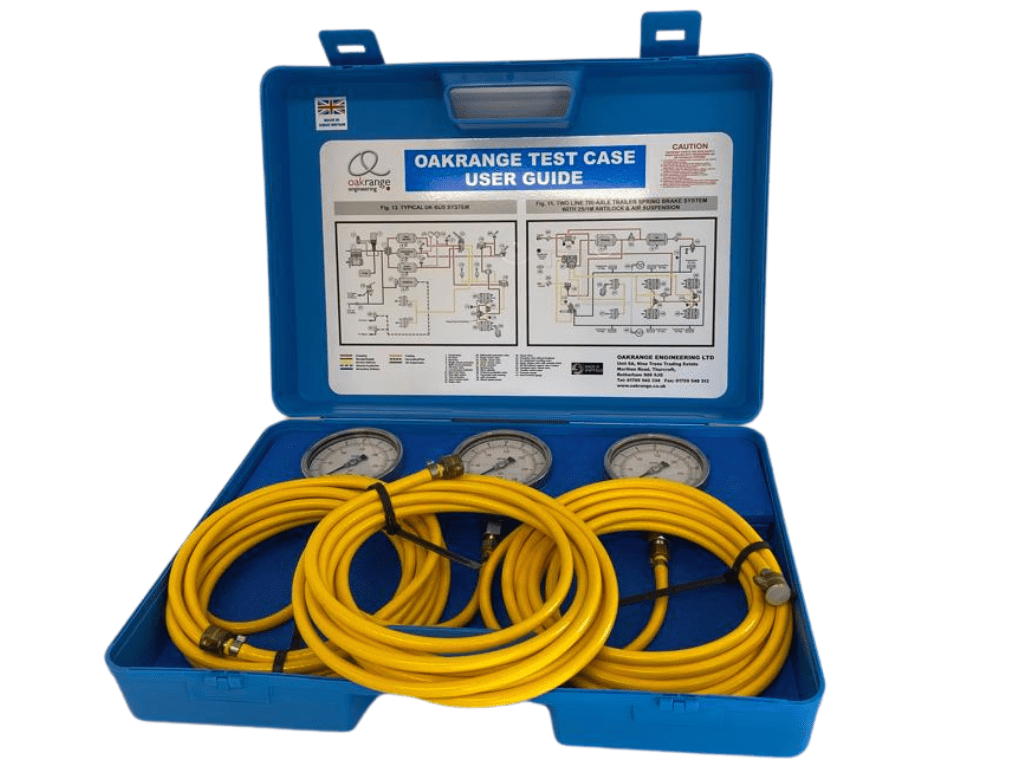 Test Case is a portable, high-quality Air Brake test kit, specifically designed to test pressures at the ISO test point.
Rather than removing the individual components, a full system test can be carried out in 20 minutes by the Air Brake Test Kit.
Therefore, to identify faults, test to the manufacturer's recommendations. As a result, this eliminates trial and error replacement.
Furthermore, Trailer Suzie biased pressures can be tested using our trailer adaptors.
If you have difficulty setting up air suspension load sensing valves, then our LSV simulator, in conjunction with the test case can solve your problems.
The kit contains:
3 x 20 Bar/ 300 PSI (4" gauges ) (25% pressure overrating) Graduation of 0.2 Bar/ 2 PSI Micro-adjustable pointer Mirrored scale to ensure precise readings.
3 x 5 metre black PVC hose rated up to 600PSI.
With M16 x 1.5 quick release test point adaptors.
12" x 24" durable, protective case plus a foam insert.
Installation and clear operating instructions included.
Schematic diagram in the lid for both Trucks and Buses.
Optional extras :
5-metre extension hose Trailer bias pressure adaptors
Benefits:
Enables full air system testing.
Fit all makes of braking components.
Fast, accurate, saves time as well as money.
Used by Haulage and Passenger companies.
Ensures compliance with EC regulation.
Quote available on request.
Email info@oakrange.co.uk or call us on 01709 542334.
Click here for test case accessories
Purchase Oakrange Test Equipment